Written in the Stars
Film for an award-winning holiday experience.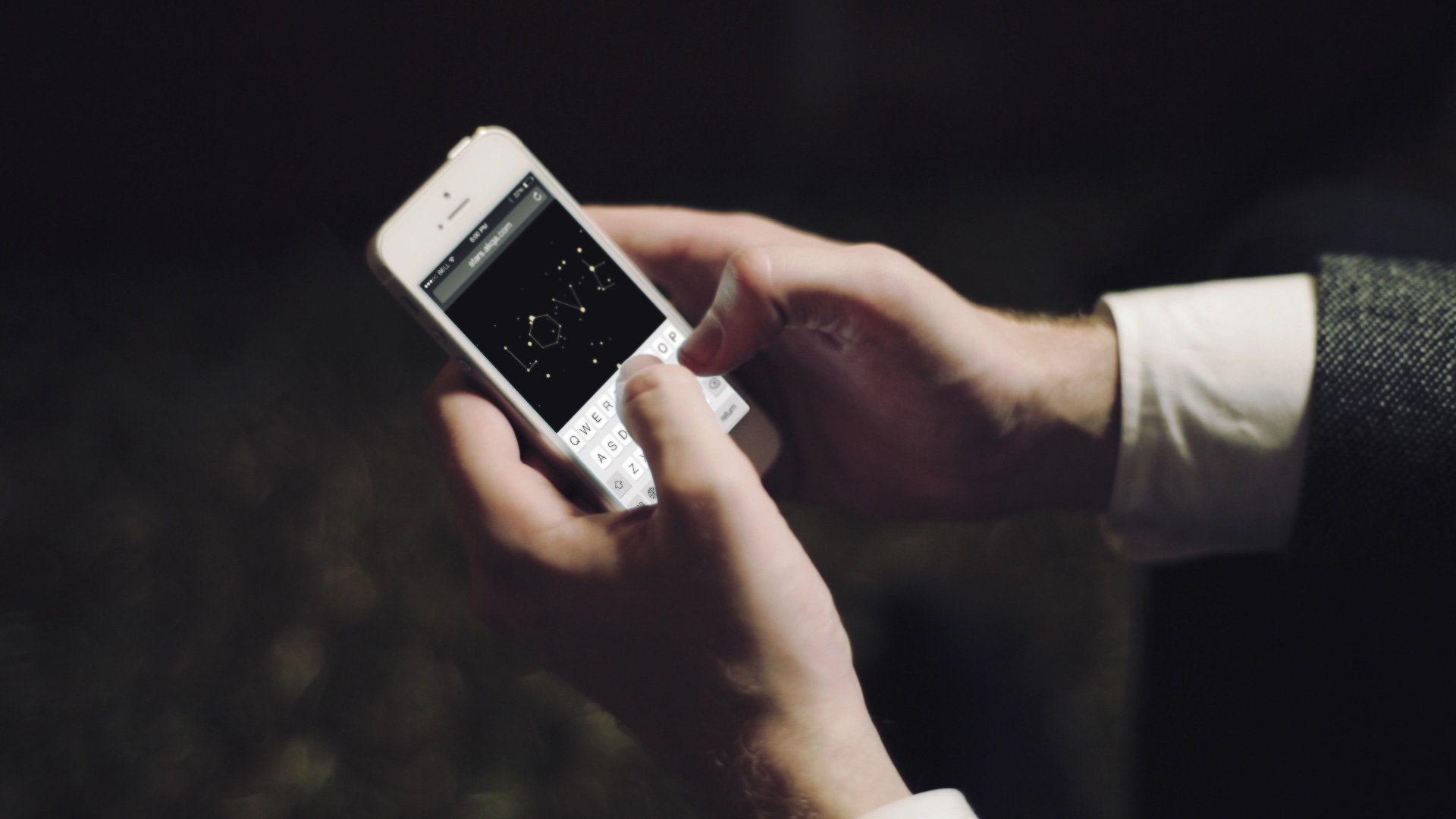 Our internal team at AKQA created this film to launch Written in the Stars, a special holiday experience that allowed users to send and recieve messages in the heavens, all to a soundtrack composed by Massive Attack.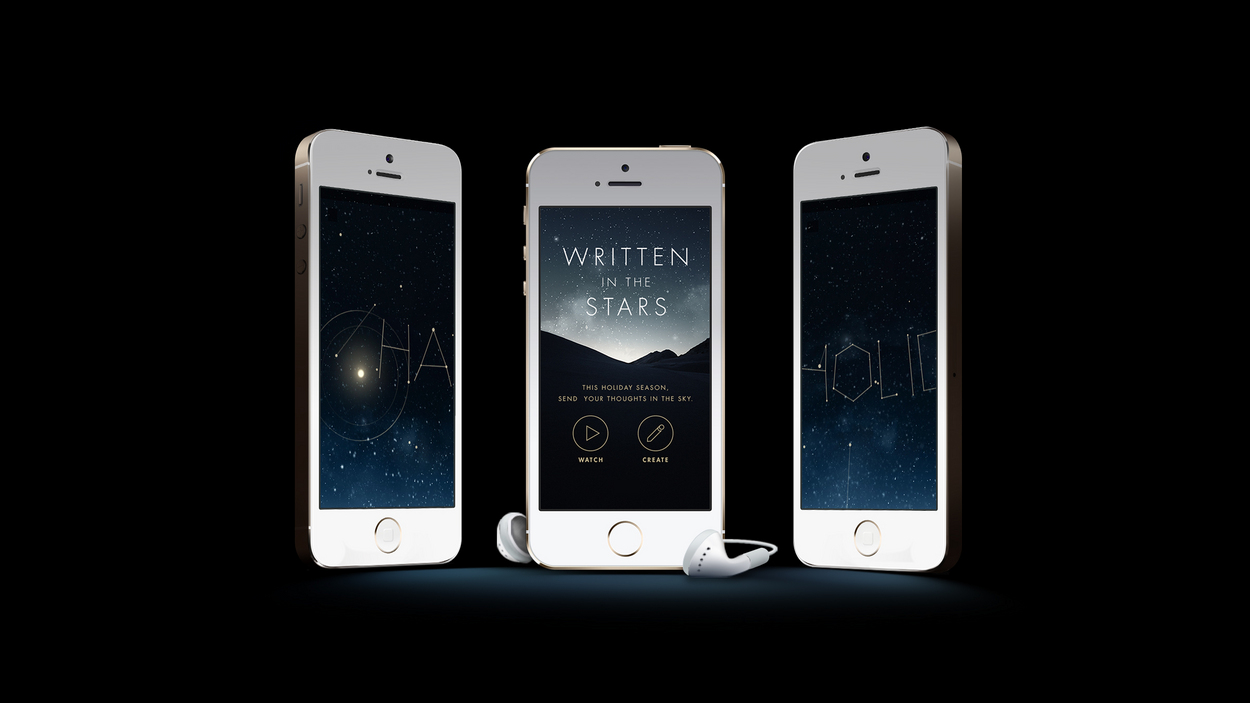 Special congratulations to the two pairs of star-crossed lovers whom revealed marriage proposals in the stars. 
Credits
Agency: AKQA
Creative Director – Rei Inamoto
Motion Graphics Director – Bienvenido Cruz
Motion Graphics Designer – Juwan Lim
Composer – Robert Del Naja / Massive Attack
(more credits soon i promise!)